Deneysel Tüketici Uygulama ve Araştırma Merkezi (HÜTAM)
Our Faculty Member Prof. Dr. Fatih Duman Receives TUBA-TESEP Award
30 Aralık 19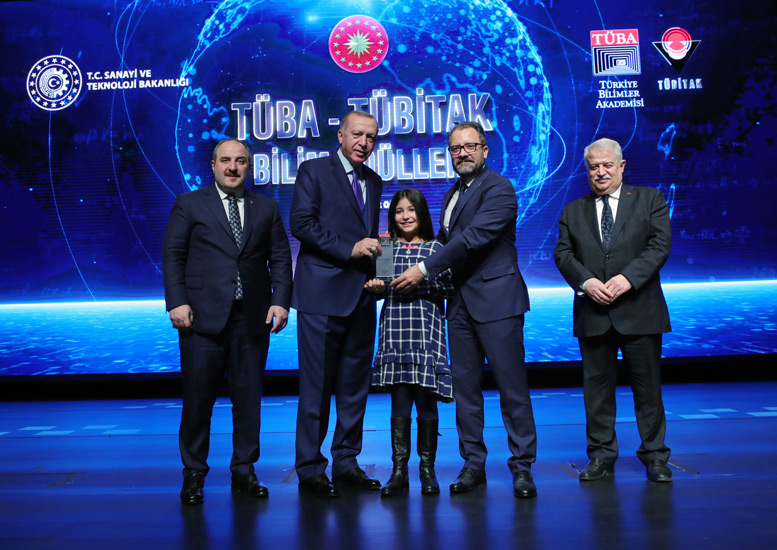 The winners of the TUBA International Academy Awards, TUBA-GEBIP (Outstanding Successful Young Scientist) and TUBA-TESEP (Scientific Copyright Work), which are under the auspices of the Presidency, were announced.
Professor Dr. Fatih Duman at the Department of Political Science and Public Administration in the Faculty of Economics and Administrative Sciences was awarded the Honorable Work Award (Honorable Mention) as one of the six scientists in the TÜBA-TESEP Awards for his work "Democracy and Conservatism: Tension Risks and Facilities" published in 2018.
Our faculty member Prof. Dr. Fatih Duman's award was handed over by President Recep Tayyip Erdoğan at the ceremony held at Beştepe Millet Congress and Culture Center.
Minister of Industry and Technology Mustafa Varank, President of the Council of Higher Education Prof.Dr. Yekta Saraç, President of TÜBA Dr. Muzaffer Şeker, President of TÜBİTAK Dr. Hasan Mandal, Our Rector Prof. Dr. Ali Osman Öztürk, university rectors, academicians, and invited guests were attended to the award ceremony.
We congratulate our faculty member Prof. Dr. Fatih Duman and wish him continued success.
Deneysel Tüketici Uygulama ve Araştırma Merkezi (HÜTAM)
Akkent Kampüsü Akkent 3. Cad. No: 3 Çorum